[embedyt] https://www.youtube.com/watch?v=jk38vPPCxmg[/embedyt]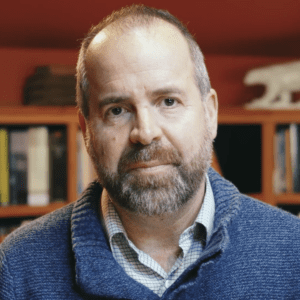 Salt Spring Island and University of British Columbia political science professor Michael Byers endorses Adam Olsen for re-election as the Member of the Legislative Assembly (MLA) in Saanich North and the Islands.
[Transcript]
Hello my name is Michael Byers, I'm a long time resident of Salt Spring Island, professor of political science at the University of British Columbia, and a one-time federal NDP candidate. I ran in 2008 in Vancouver Centre when Jack Layton was the leader of the federal NDP.
I'm speaking to you this evening because I have decided to endorse Adam Olsen, as the candidate here for the Green Party in Saanich North and the Islands. I've known Adam for a number of years, I respect and admire him. I think he's done a really good job as my MLA, as your MLA over the last number of years.
I'm endorsing Adam not only because I think he is very good at his job, I'm also endorsing Adam because I think that he and his colleagues in the Green Party Caucus have served the province very well over the course of the last three and a half years in providing support to the governing NDP party through a supply and confidence agreement that has enabled many good things to be done.
I'm a big fan of proportional representation, we don't have proportional representation in B.C. but what we've seen in the last three and a half years is what proportional representation seeks to deliver, which is cooperation between people and representatives from different parties to collectively achieve important goals. I really hope that the Green Party retains a couple of seats in the provincial legislature and the only way that that can happen is if Adam is re-elected here.
I should also say that I have been disappointed with John Horgan and the BC NDP government on environmental issues, I think that they made a major mistake with regards to Site C. They bought into what social scientists like me call the sunk costs fallacy, they thought because a lot of money had already been spent that they quite literally had to keep digging that hole. It was a foolish mistake. They might well have to back out now after many billions of more money, our money, has been spent, but it was a bad decision thinking that damming, a incredibly important valley in terms of biodiversity to generate more power that would mostly be used for the fossil fuel industry was a way to move forward and I think that we are all going to pay a price for that.
I'm also very strongly opposed to Mr. Horgan's decision to proceed with LNG and to subsidize liquified natural gas and its export to the tune of many billions of dollars through very sharply reduced royalty rates. This is not the way we deal with the climate change crisis and that infrastructure will be there for decades to come. I would liked to have seen that money, that effort put into truly green energy. We are blessed in British Columbia with many opportunities for alternative energy and Mr. Horgan made the wrong choice.
But, I do want to see Mr. Horgan stay on as Premier I believe the BC NDP have provided good government on other issues, especially with regards to the Covid-19 pandemic, but here in Saanich North and the Islands my choice is clear, I've got a great MLA who has been a really important and constructive voice in the legislature, he also happens to be First Nations and an important voice on reconciliation.
So I am completely unreserved in my endorsement of Adam Olsen for Saanich North and the Islands and I hope you will join me and in this election vote Green. Thank you.
Dr. Michael Byers
Salt Spring Island
[siteorigin_widget class="Jetpack_Subscriptions_Widget"][/siteorigin_widget]